Industrial continuous furnaces
SAT offers a wide range of solutions adapted to your continuous process.
Tunnels and conveyor furnaces
Directly designed on the basis of your product and your process, the choice of different architectures for you continuous heat treatment tunnel will allow adaptation to your installation constraints.
Solid or mesh type conveyor belt
Conveyor with braced chains or rollers
Rotary hearth furnace
Alternating, accumulation, push beam
Overhead handling (by swing trays , rails or spiral material handling system )
The loading and unloading of your parts will be studied to allow integration in your production line.
The air flow and power will be designed to meet your production rate requirements. Our mastery of forced hot air convection and control allows us to offer equipment with very high uniformity despite edge effects and openings.
The energy sources used are varied for heat treament tunnels: electricity, gas, coolant, steam, fuel oil, etc. Possibility of incineration of flue gases and elimination of VOCs.
Our supervision systems provide the user with control and constant viewing of the process, via a user-friendly man-machine interface.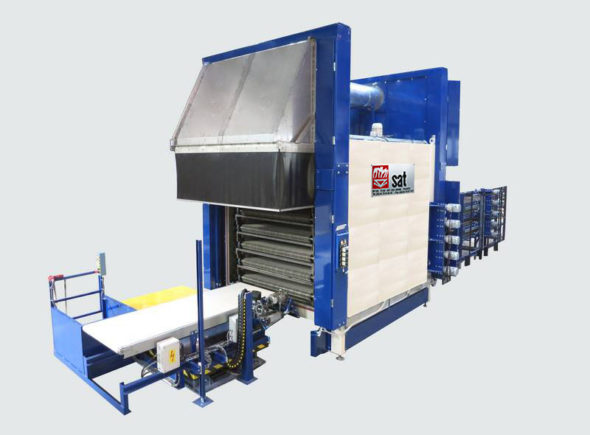 Multi-stage tunnel
Multi-stage 150 °C tunnel, with stainless steel mesh conveyor belt.
Elastomer expansion.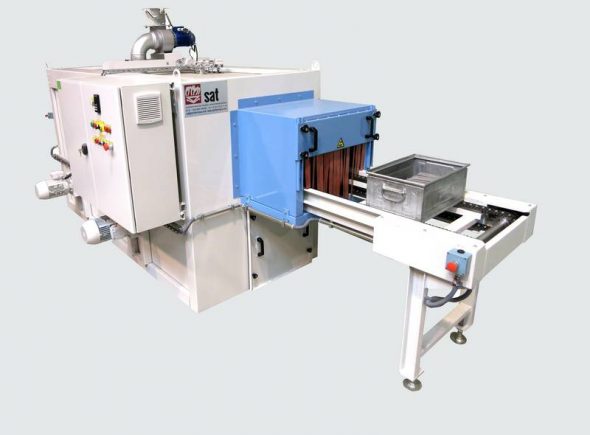 Drying tunnel
100 °C drying tunnel, baskets on chain conveyor.
Post-washing drying.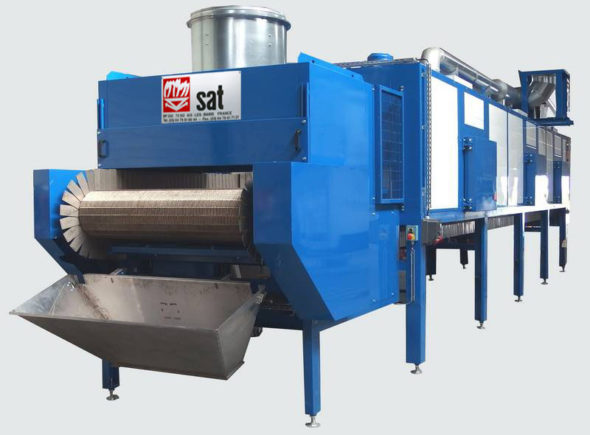 Tunnel with mesh conveyor belt
Tunnel with mesh conveyor belt.
300 °C steel tempering.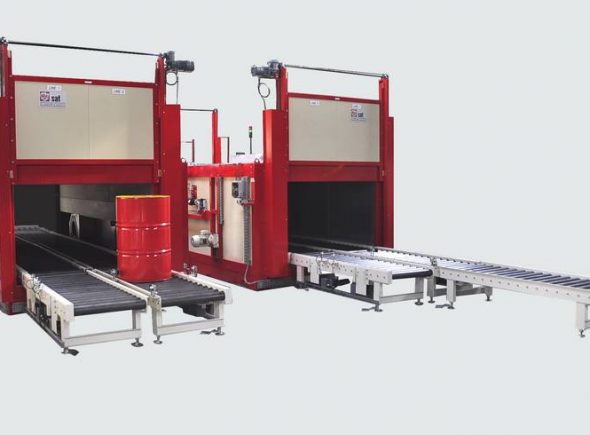 Tunnels with roller conveyor
Tunnels with roller conveyor.
90 °C drum heating.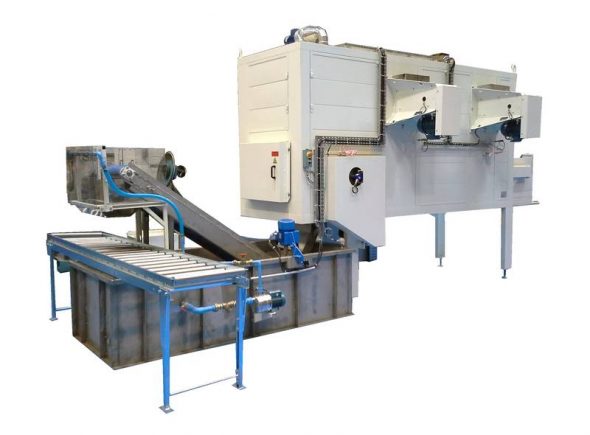 Quenching tunnel
Quenching tunnel for heat treatment of aircraft rivets.

Documents to download
Industrial continuous furnaces
Tunnels-SAT
Customer Application
Conveyor furnace manufacturer for the aviation sector
Find out more
Customer Application
Manufacturer of tunnel furnace for the automotive sector
Find out more