Industrial low temperature ovens manufacturer
The leading French company for industrial heating equipment using forced hot air convection, SAT offers a range of standard or customized industrial ovens for use at temperatures up to 750 °C.
Sturdy, reliable and accurate, their temperature uniformity can reach +/- 2 °C, whatever the volume.
Standard and customized heat treat ovens
Multi-purpose ovens which present all the essential qualities for full control of your process:
Careful insulation to limit thermal bridges.
Air flow control enabling optimized heat exchange with your parts.
Heating power sized for your application.
Recently added :
Furnaces for pharmaceutical industries
Standard models from 200 litres to 13.5 m3 are available rapidly, and cover on their own a wide range of treatments (baking, drying, curing, relaxation, stabilization, pre-heating, post-vulcanization, thermoforming, drum heating, degassing, etc.).
Our customized ovens and turnkey services are able to meet the requirements of the most demanding specifications and are designed according to your product and your process.
The design of SAT's ovens enables your equipment to be upgraded according to your needs: (increase in volume, motorized doors, manual or motorized trolley, shelves, racks, addition of options such as extractor, recorder, supervision, sealed welded housing, stainless steel sheet metal work, etc.)
The energy sources used are varied (electricity, gas, coolant, steam and fuel oil) in order to adapt to the energy network available in your workshops.
To meet your requirements, SAT uses its expertise to develop industrial ovens and furnaces which are user-friendly, safe, accurate and easy to use.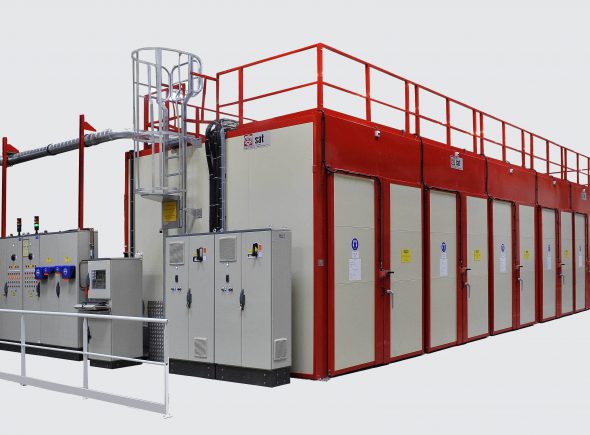 Low temperature furnace
60 °C tyre test oven.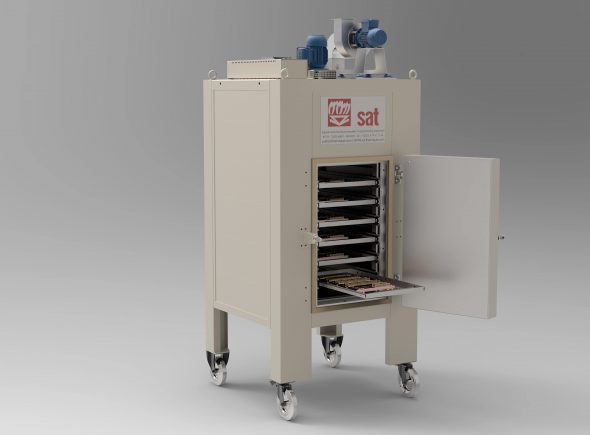 Laboratory oven
Laboratory oven, tailor-made, mobile, equipped with shelves.
3D image.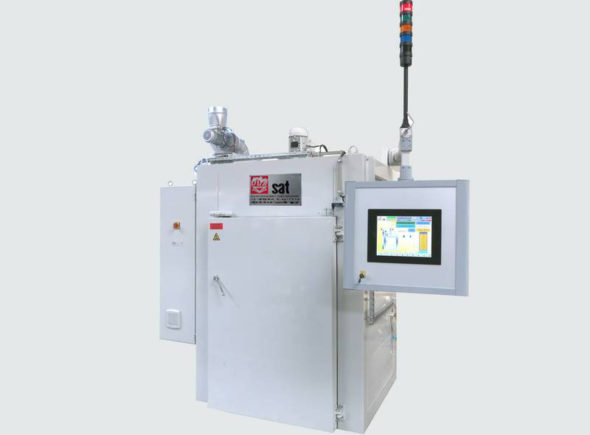 Polymerization of composite materials oven
Composite curing.
350 °C oven with PC supervision, touch screen, AMS 2750.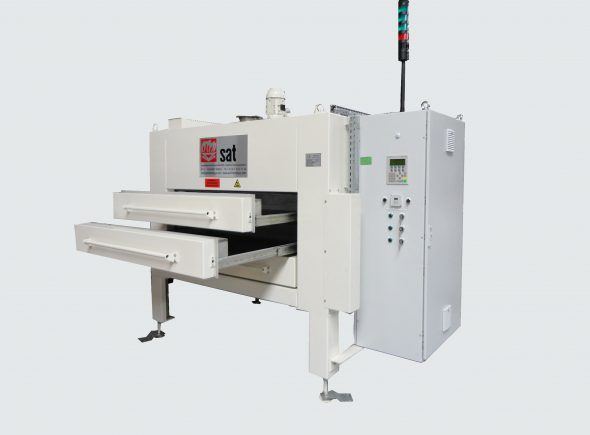 Customized furnace
Drawer-type furnace, temperature 180 °C.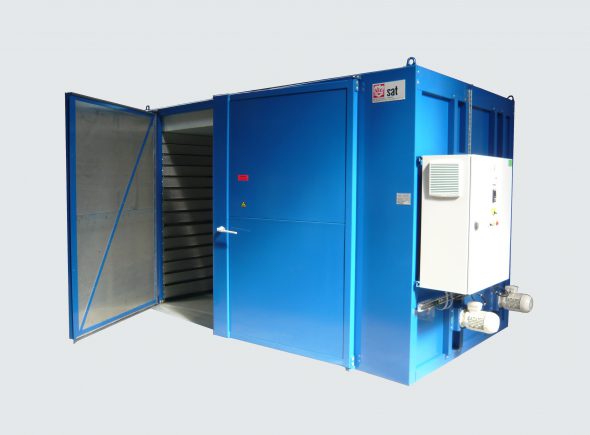 Low temperature oven
Paint curing oven, temperature 150 °C.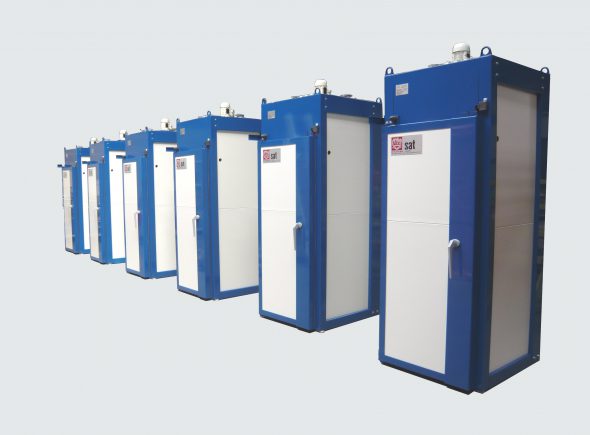 Industrial oven
Post-washing filter drying ovens (nuclear sector), temperature 60 °C.
Customers Application
Industrial oven for aerospace and aeronautics
Find out more
Customers Application
Automotive industry oven manufacturer
Find out more