8 September 2020
Composites for Europe 2020
SAT Thermique participates in Composites for Europe, the composite materials fair, on November 10, 11 and 12, 2020 in Stuttgart, Germany.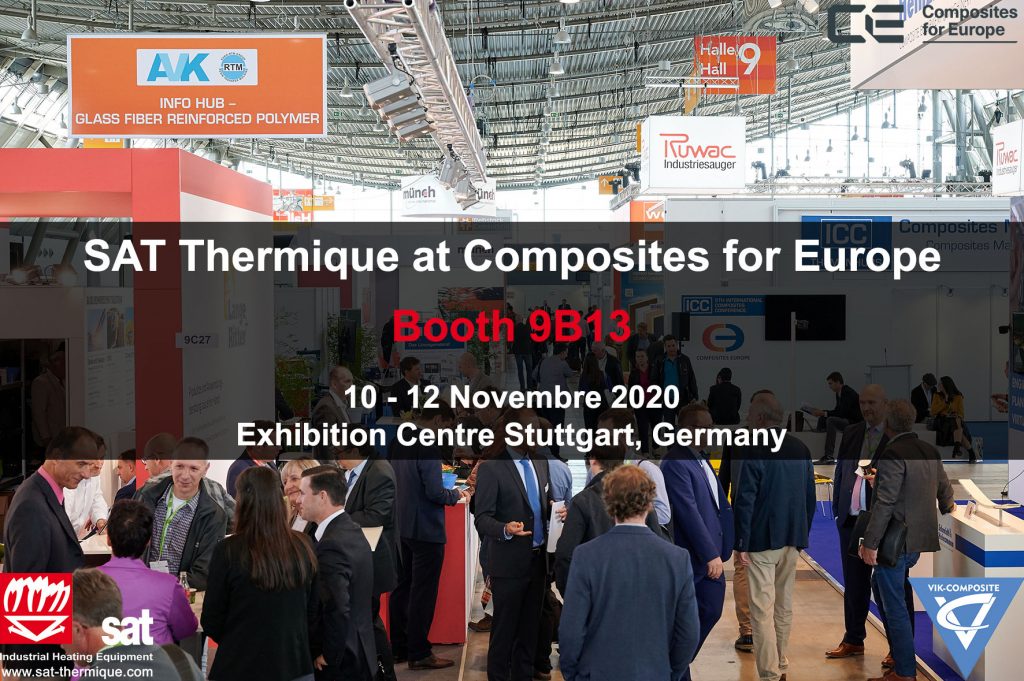 We look forward to seeing you from November 10 to 12, 2020 at the Stuttgart exhibition center in Germany for the Composites for Europe fair.
Composites for Europe is a business summit for processors, users, technology leaders and research and development experts working in the composites market in the D-A-CH region. It is both a networking platform and a showcase that combines inspiration, information and solutions in the application of composite materials. Composites for Europe showcases the global strength and engineering skills of SMEs.
At this fair, we will be accompanied by our partner VIK COMPOSITE, a German company, manufacturer and supplier of ancillary materials, equipment and tools for manufacturing of composite parts.
We will be delighted to be able to meet and discuss with you during this event. Come see us booth 9B13 !
Plan your visit to our stand now and make an appointment with our sales force : +33 (0) 4 79 61 71 44 or by email : booth@sat-thermique.com
More information : https://www.composites-europe.com/en/
Don't miss any of our news, join us on LinkedIn, Twitter and Youtube.