17 June 2020
Stay connected!
SAT Thermique participates in Global Industrie Connect from 30/06 to 03/07/2020 as well as in JEC Business Meetings from 06/07 to 10/07/2020.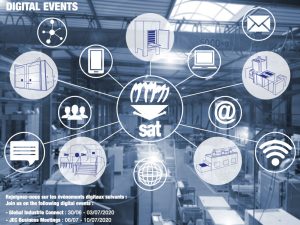 Join us very soon on the following digital events :
For more information, don't hesitate to contact us: booth@sat-thermique.com
We will be delighted to meet you and exchange with you during these two events!