4 May 2021
Visit of the Deputy Typhanie Degois
This Monday April 26, 2021, Typhanie Degois, Member of Parliament for Savoie, came to meet the managers of the SAT & Thimon companies.

SAT Thermique and Thimon, a French manufacturer of overwrapping machines and conveyor systems, both belong to the JACONELLI DEVELOPPEMENT group. As both companies are committed to "made in France" manufacturing, innovation and creativity, we were honoured to receive the Deputy of Savoie. Indeed, Typhanie Degois and Sophie Petit-Guillaume, deputy mayor of Aix-Les-bains and community councillor at Grand Lac, came to visit us on Monday 26 April 2021.
The aim of this meeting was to exchange on the issues linked to industrial activity in this period, but also to bring their support to local companies. The discussion therefore focused on export issues, the lack of prospects in certain sectors, particularly the automotive and aeronautical industries, taxation, innovation, recruitment difficulties and the support measures that can be mobilised in this period.
Genuine guidance and valuable support in this unprecedented crisis…. We would like to warmly thank Typhanie Degois and Sophie Petit-Guillaume for their visit and their interest in Savoyard industries.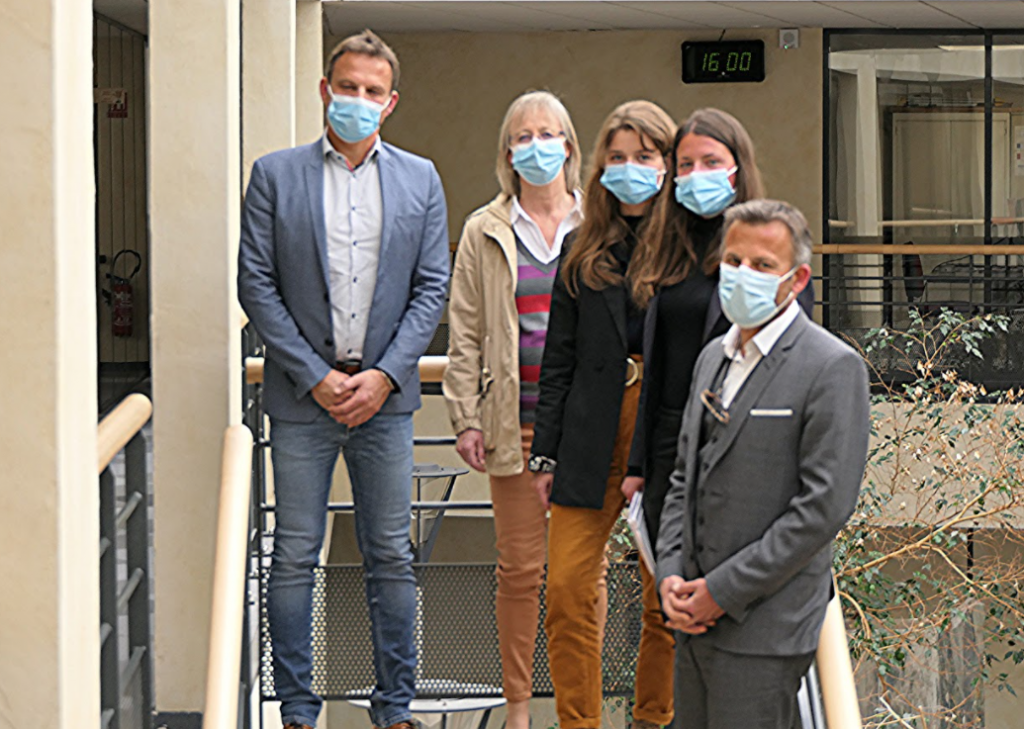 Don't miss any of our news, join us on LinkedIn, Twitter and Youtube !